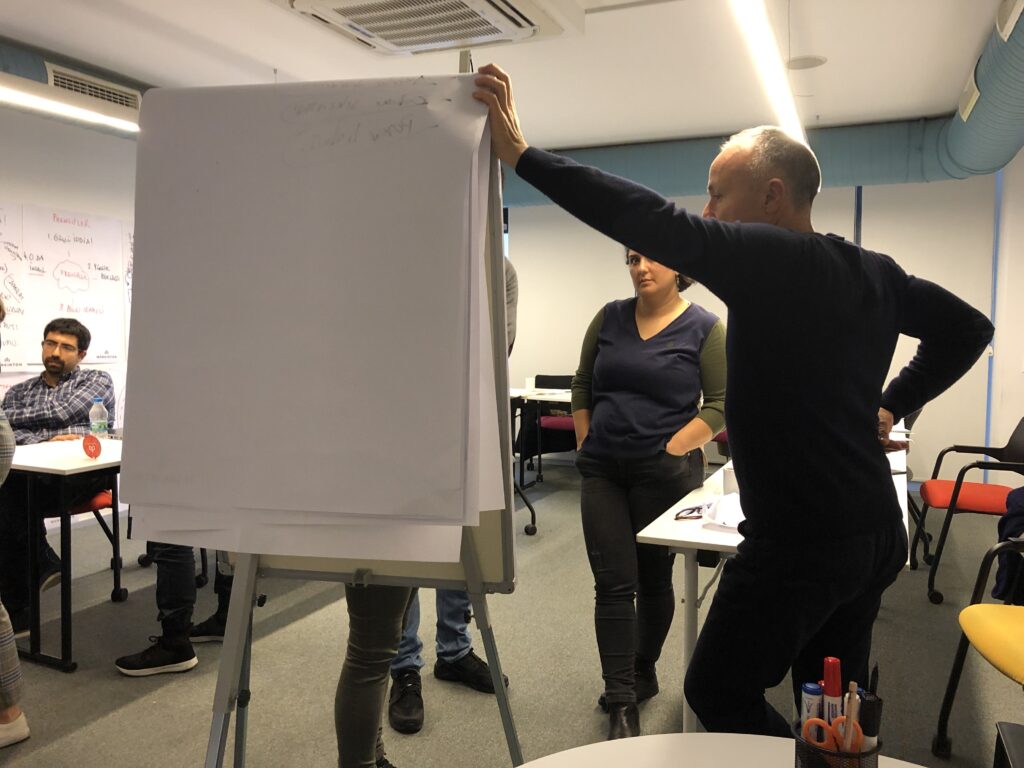 "WE ARE NOW IN A POSITION TO TRULY TRANSFORM OUR CLIENTS INTO WORLD-CLASS SELLERS, NEGOTIATORS AND MARKETEERS…. WE ARE GRATEFUL FOR OUR MANY CLIENT RELATIONSHIPS AND LOOK FORWARD TO EXPANDING OUR GLOBAL FOOTPRINT EVEN FURTHER."


ERHAN IMAMOGLU, FOUNDER & MANAGING DIRECTOR
2001 – BTO Founded – Following his resignation from Pepsi Cola International Inc., Erhan İmamoğlu founded BTO Training and Consultancy. The focus at the time was on building a coherent sales training program that could be shared with front line sales at FMCG companies which lacked such skills. 
2002 – Became the exclusive distributor of training simulations of ILS – Innovative Learning Systems – By using a web based training simulation for universities and corporations, BTO Training and Consultancy has begun to teach managers to develop their management, marketing and financial skills.
2004 – BTO began working on a OnBoarding program for a FMCG field salesforce. The program was completed in 2004 and succesfully rolled out to over 300 salespeople and was acknowledge by top management as a key initiative.
2005 – After completing a comprehensive research on the behaviour of sales people dealing with complex sales BTO developed a sales training program focused on selling to industries that have a long sales cycle and more than one decision maker. The program was called S.O.Z. Satis. an acronym in Turkish which stands for "We Promise You Can Sell". The program became an immediate success reaching over 4000 attendees in the course of 3 years.
2008 – Working with one of the largest bank in Turkey BTO developed a program called "Relationship Selling for corporate bank sales representatives". The program became the key curriculum for the bank employees, and it's been running for over 5 years and over 1200 employees have attended the program and reported an increase of 7% overall sales.
2010 – Working with a multinational IT firm (the largest in the world) BTO developed a sales and account management program dedicated to account managers and pre-sales staff. The company has grown over 30% since the start of the program, attributing a part of the success to the program.
2010 – BTO, began working on a negotiation skills program in 2008 and completed the program in 2010. The program was developed with emphasis on dealing with two different but integrated negotiation behaviors – competitive and collaborative. The program claims to ensure that those attending the program will witness a change in behavior and improve gains in any negotiation whether it be business or personal negotiations.
2011 – BTO, completed a Brand Management course with an objective to shed light on how to develop a brand and explain the structure and the system by which a brand system should be formed. The program has been experienced by over two thousand attendees to date.
2015 – BTO, developed a new sales training program to address the needs of B2B clients that are working to become consultative sellers. The training titled 'Commitment Selling' has received enormous praise from more than 20 B2B clients in Turkey.
2020 – BTO, moved to instructor led virtual training and successfully transitioned from the classroom to the virtual platforms by adapting its already established methodologies to the virtual classroom. At the same time with the advancements in technology BTO created reinforcement programs that ensures participants retain and use the taught skills.